Welcome to CompuVision
Computer Sales, Parts & Repairs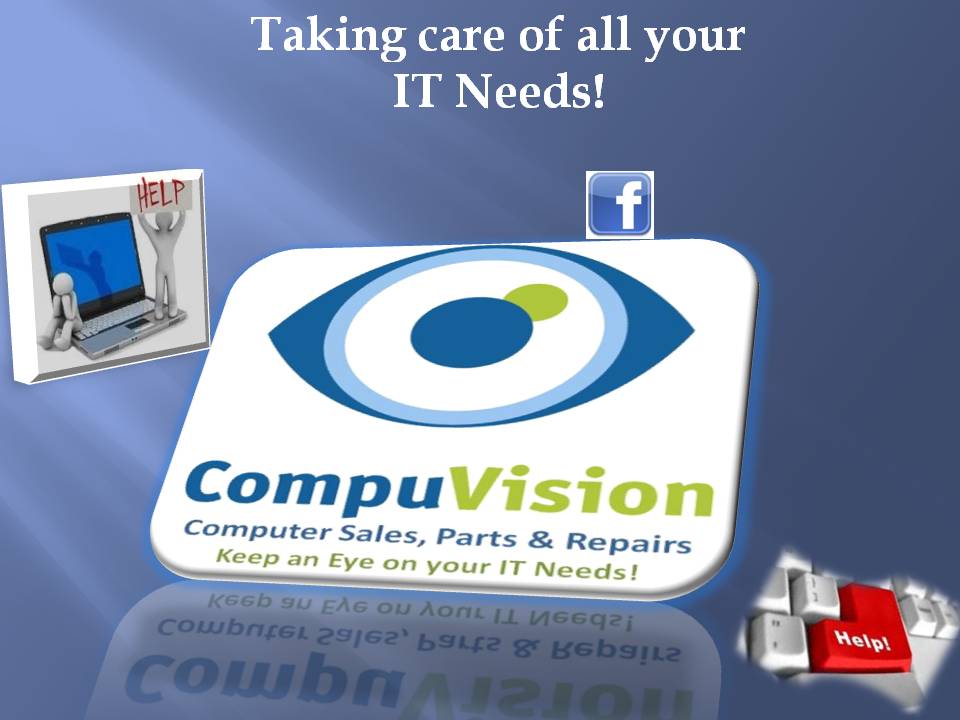 CompuVision offers a wide range of computer services
that are specifically aimed at the home and small office user. Offering a personal, friendly
service, you can be guaranteed a fast response to everything from a simple PC repair to a
complete computer upgrade.
We offer a comprehensive range of IT supports to keep your technology running at peak
performance, this allows you to concentrate on running your business or enjoying the
personal ease of computing while we take care of your IT needs.
Our Mission Statement:

CompuVision's goal is to provide professional services to local businesses and clients in the Midlands. It is our vision to implement productive business communication solutions. CompuVision provides complete services of the most comprehensive collection of IT technologies that are most appropriate to our client's specific business and personal needs. We are committed to providing continuously for our client base; we will always strive to be the most reliable provider in an ever-changing technical environment.


PC Repair Virus Removal Networking Remote Support Training Online Backup's